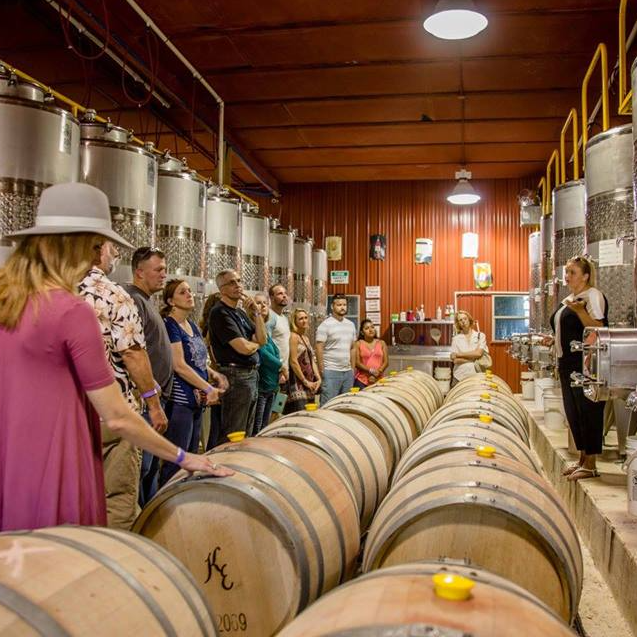 Behind the Scenes Tours :: Every Friday & Saturday
35.00
Tour Times
Fridays 1:00 p.m.
Saturdays 1:00 p.m. and 3:00 p.m.

Reservations required. Please call 903.894.8995 to reserve.


The Estate History Tour gives you a deep dive into the history of Kiepersol while walking by the vineyard, distillery, and infusion room. The process of winemaking is shared as you view the expansive winery tank and barrel rooms. A seated tasting in Salt, the open format professional demonstration kitchen, concludes the tour where you have the option to taste three wines and one spirit. Take all the pictures you want and feel free to engage with your guide to ask any questions you may have.

$35 per person
Participants must be 21 or older
Estimated time: 1 hour and 15 minutes
Tours limited to 15 people at this time

Looking for a Private Tour?
For something more personalized and private, ask us about private tour timing and prices by calling 903.894.8995.
Tour Etiquette
Masks are recommended on the tour. Please give space and be kind and courteous to other guests on the tour.
Please wear flat, comfortable shoes and be aware of your environment at all times as Kiepersol is a working farm and production facility. 
For any special requirements, please contact us for a private tour. 
All tours, public and private, will begin at the scheduled time.